In this week's newsletter you will find:
Negotiations Continue
As we told you a few weeks ago, negotiations have intensified as Doctors Manitoba and provincial government negotiators have been meeting around the clock to review and advance a number of issues and priorities. Typically, new Agreements are reached between June and December following the end of the previous agreement, so it is still early from a historical perspective. However, our team knows physicians need certainty sooner than later. While we are optimistic negotiations are moving in a productive way, we cannot say yet how quickly a new agreement will be ready for members' consideration. The hope is it will be very soon.
Please watch for updates via email from Doctors Manitoba in the coming days and weeks. This will be the primary mode of communication to members regarding negotiations updates.
Fall

COVID

Boosters
On July 11, 2023, the Public Health Agency of Canada released guidance from the National Advisory Committee on Immunization (NACI) on the use of COVID-19 vaccines in the fall of 2023. This guidance is based on current evidence, vaccine principles and NACI expert opinion.
Beginning in the fall of 2023 NACI recommends a dose of the new formulation of COVID-19 vaccine for people in the authorized age groups who have previously received a COVID-19 vaccine, if it has been at least 6 months since the last COVID-19 vaccine dose or known SARS-CoV‑2 infection (whichever is later).
Immunization continues to be particularly important for those at increased risk of COVID ‑19 infection or severe disease, for example:
Adults

65

years of age or older
Residents of long-term care homes and other congregate living settings
Individuals with underlying medical conditions that place them at higher risk of severe COVID-

19

Individuals who are pregnant
Individuals in or from First Nations, Métis and Inuit communities
Members of racialized and other equity-deserving communities
People who provide essential community services.
What you need to know:

Although seasonality of the SARS-CoV‑

2

virus has not been established, other respiratory viruses such as influenza and respiratory syncytial virus (

RSV

) typically increase in the fall and winter months. COVID-

19

vaccination can help increase protection and reduce the impact of COVID-

19

on the health system while these other viruses are circulating.
Vaccine manufacturers are developing updated formulations of COVID-

19

vaccines to provide better protection against currently circulating variants. These vaccines are expected to be available in the coming months.
An additional dose of vaccine starting this fall is also particularly important for those who have not been previously infected and have protection from vaccination alone

COVID-

19

vaccines may be given concurrently (i.e., same day), or at any time before or after, non-COVID-

19

vaccines (including live and non-live vaccines).
Vaccination of health care providers and others who provide essential community services is expected to be important in maintaining health system capacity.

NACI

will review available information on updated vaccine formulations expected for the fall

and will update recommendations as needed.
For more information on recommended vaccine products and dosages per age group, please see NACI Statement: Guidance on the use of COVID-19 vaccines in the fall of 2023. For more information on NACI's recommendations on the use of COVID-19 vaccines, please refer to theCOVID-19 vaccine chapter of the Canadian Immunization Guide (CIG), as well as additional statements on the NACI web page.

We anticipate Manitoba Public Health will update its guidance before the fall as well, and we will share this when it is available.
State of COVID in MB
COVID infections and severe outcomes remain low in the province.

COVID-19 activity in week 26 remained low; and overall, activity continued to decrease. The number of reported cases, the number of COVID-19 associated hospital admissions and the number of COVID-19 associated ICU admissions all decreased from the previous week. The incidence rate in people aged 80 years and older decreased the last week. Overall, laboratory detection has decreased from the fall of 2022. Older adults continue to have higher risk for COVID-19 infection, associated hospital admissions, and fatalities.

There were 23 cases, 12 hospital admissions, 1 ICU admission and 0 deaths reported for the week ending July 1.

Wastewater surveillance data up to June 26 indicate decreased activity of COVID-19 in Winnipeg and Brandon at lower levels compared to the fall of 2022.

As of July 1, in all Manitoba residents, 77.4% have received at least two doses of COVID-19 vaccines. Additionally, 21.7% have received at least one dose of bivalent vaccine.

Premiers Meet
Yesterday Canada's premiers wrapped up their three-day Council of the Federation summit in Winnipeg. Ahead of the meeting, Premier Stefanson told members of the press that health care issues would come up but wouldn't dominate the conversation. A communiqué following the meeting reaffirmed a commitment to health care. Provinces and territories are taking both immediate and long-term measures to address various aspects of health care, including health human resources, mental health, primary care, long-term care, pharmaceuticals, and digital and physical health infrastructure. Retaining, training, and recruiting qualified health care professionals is a key focus, with initiatives such as streamlining credential recognition, improving mobility of professionals within Canada, enhancing collaboration among regulatory bodies, and addressing competition for health human resources between regions. A dedicated health summit will be held to promote innovation and further advancements in the sector.
Our President, Dr. Michael Boroditsky, attended a Council of the Federation event on behalf of physicians. Doctors Manitoba is encouraged by the continued focus on health care by Premiers, and will continue to work with Manitoba government leaders to advocate for physicians and their patients.

The CMA released a statement yesterday, saying it is optimistic about the future of health care. CMA President, Dr. Alika Fontaine urged the premiers ​"to continue to engage the health workforce and patients to ensure that we walk this road together toward more equitable, reliable health systems with accountability and measurement targets in place."

Join us at our Golf Tournament!
Join us for our Doctors Manitoba Getting Healthy Golf Tournament, presented by MD Financial and Scotiabank with support from Bokhaut CPA!
This member golf tournament is an idea that came to us from members looking for more opportunities to connect with colleagues outside of work.

Don't wait to register, as space is limited. If you're putting together a foursome but don't have all four names yet, you can buy the tickets now and add names and details later.
Key Details:
When: Tuesday September

5

Where: Southwood Golf and Country Club in St. Norbert.
Cost: $

190

each, includes a full

18

holes, power cart, lunch and dinner, and more
New to golf? You're not alone and you're welcome! The tournament format is friendly for less experienced golf players, with a shotgun start and a best-ball scramble format.
Experienced golfer? You'll fit in. Southwood is a premier championship course with challenging holes.
Proceeds from the golf tournament will support the Doctors Manitoba public awareness campaigns and resources about healthy living and disease prevention, a physician-led initiative.

If your practice is interested in sponsoring or hosting a hole, please email jsie@​doctorsmanitoba.​ca to discuss options and pricing for participation in the event.

Physician of the Week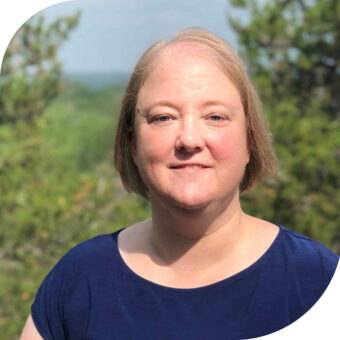 Dr. Susan Cuvelier is a self-declared nerd and says the best part of being a physician is helping to solve a patient's medical mystery that others have been unable to solve. Most rewarding, though, is working with patients with HCV long-term and seeing their quality of life improve. Dr. Cuvelier believes that society has an ethical responsibility to ​"ensure that, at minimum, everyone's basic needs are met" and that ​"allowing people to be unhoused/​live in poverty costs the system tremendously" in the long run.
> Read more about Dr. Cuvelier and other Physician of the Week recipients here.
> Suggest a colleague for this unique recognition here.

Fantastic Physicians
Congratulations to Dr. Sara Goulet who received UM the Indigenous Excellence Award. Dr. Goulet is leading the way in rethinking admissions to medical schools as the Associate Dean of Admissions. She provides valuable support and mentorship to Indigenous learners and makes immeasurable impacts through her clinical work and leadership in Ongomiizwin fly-in health care program.

Congratulations to Dr. Lorne Bellan who won the 2023 Lifetime Achievement Award from the Canadian Ophthalmological Society.
Dr. Bellan is an Oculoplastic surgeon who has focused on education during his 33 years in practice. In 2001 he became Department Head and served as the chair for 20 years. He was the driving force in establishing the Ophthalmology Residency Program in Manitoba. He has received the Best Teacher and Best Surgical Teacher awards from the residents.

Health System Updates

Manitoba Heart Failure Survey 2023
The Heart Failure Action Plan for Canada (HFAPC) is a collaborative movement to drive increased integration and coordination of heart failure systems of care in Canada. The HFAPC aims to achieve equitable and timely access to all levels of heart failure care and optimal support and outcomes for people living with heart failure, their families, and caregivers. The HFACP considers the organization and delivery of healthcare at multiple levels, and national momentum will be leveraged to develop and advance provincial and regional heart failure systems of care.
As part of the aligned provincial work, we invite family physicians and others connected to heart failure care in Manitoba to participate in this brief survey to help inform the priorities and next steps for Manitoba's Heart Failure Action Plan. Please complete the survey by Friday, July 28, 2023 and please reach out to Christine Houde at christine.​houde@​heartandstroke.​ca or (204) 924‑4168 with any questions.

Helping Seniors with Depression
The Canadian Coalition for Senior's Mental Health is a pan-Canadian agency that promotes the mental health of seniors by connecting people, ideas and resources. They have recently produced resources developed by geriatric psychiatrists to assist physicians in working with seniors with depression. Clinical practice guidelines, clinician pocket cards, patient information pamphlets, and infographics can be found here.

ICYMI
Upcoming Events
Events can always be found on our website in the events calendar. If you have an event you'd like to share with members and have included in our calendar, forward all the information to general@​doctorsmanitoba.​ca.
Events of Note
Bug Day — Mark your calendars for 2023 27th Annual Bug Day! — October 17 7:55am-4pm — Held Virtually.
Interested in the prevention and control of communicable diseases, and health issues in the community or healthcare setting? Bug Day is for you! Nationally and internationally recognized experts will present timely topics in infectious diseases and public health at Manitoba's largest healthcare education event. Held every year during National Infection Prevention & Control Week, Bug Day is streamed online – it's FREE, accredited, and you're invited!
The program is accredited for physicians and can be used for continuing education purposes by other health care workers. There is no charge, but you must register to attend the live sessions. You can make a donation directly to the HSC Foundation Bug Day fund. Click here to visit the donation page. This donation page will automatically generate a confirmation email and a tax receipt. Register here.

Doctors Manitoba Golf Tournament — September 5, 2023
Join us and connect with colleagues at our 2023 Getting Healthy Gold tournament at one of Manitoba's premier championship courses, offering a fun non-competitive event open to all skill levels. This exciting event is an opportunity to connect with your colleagues. Facilities open at 11am | Lunch service between 11:15am – 12:45pm | Shotgun Start at 1PM | Dinner served following play Register now!
Other Events